Optimus Fishing Charters Customer Reviews
Ratings & Reviews Summary -
5.0030 reviews
DD
Donna Davidson
February 16, 2023
We had a fantastic day fishing with Brian. He was energetic, helpful, and informative. He was able to accommodate our group ranging in ages from 30 to 79 male & female. He took us to the fish and we all had a great dinner from our catch. His boat was very comfortable. He made sure we all had a super day. Great friendly guide.
no more
DBW
Dr. Bruce Watson
January 25, 2023
Went fishing with Captain Brian on Tue and Wed with my oldest son.  We each caught our first Bonnet Head sharks on both days, many trout, snook, and lady fish .  My son actually caught a redfish for his indoor slam.  Captain Brian, even in some very windy conditions found the currents and put us on many, many fish.  We would highly recommend Captain Brian.
no more
GS
GAYTHON SMITH
September 17, 2022
Captain Brian and his 1st mate was outstanding!!! We set sail on time, pick up some bait on the way to one of the fishing spots... once we got to the spot it was on and popping... I highly recommend Captain Brian for your fishing excursion.
no more
RB
Ron Blue
September 15, 2022
Captain Brian Lemelin was excellent at providing the best fishing experience in the area. Excellent services, Excellent fishing, and an Excellent boating team (Zack) was outstanding. This was truly an outstanding fishing trip. Thank you, Captain Brian Lemelin
no more
MR
Melissa Ryder
September 12, 2022
I did alot of research to find a good fishing charter as a gift for my husband and Optimus did not disappoint! Brian and Zach did whatever it took to have us catching a variety of fish! We caught 20+ and when we were done, Brian fileted the ones we kept right at the dock and packed them for us to carry to a local restaurant for us to have them cooked. We took Brian's recommendations for how to have them prepared and our dinner was awesome! Brian and Zach were friendly, extremely knowledgeable, safe and patient with us throughout our trip. We really couldn't be happier with our day! I'm so glad we went with them and can't wait to travel from Tennessee to do it again!
Captain Brian put us on the fish from the time we started and kept us reeling them in all day. We caught a ton of fish, many different species. If you want to catch fish I suggest you book a trip with Captain Brian. My brother and I have gone on a few fishing trips, but this one was the best by far. We had a blast. Even with the hot temps Captain Brian put us on fish. We will definitely book another trip with him.
Read More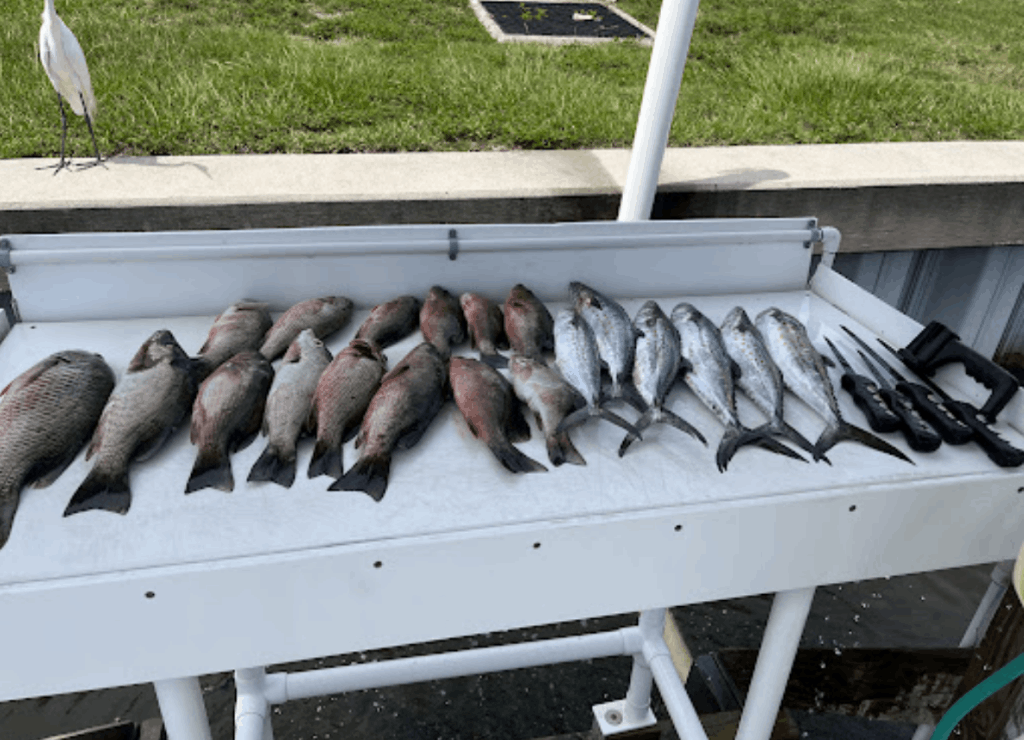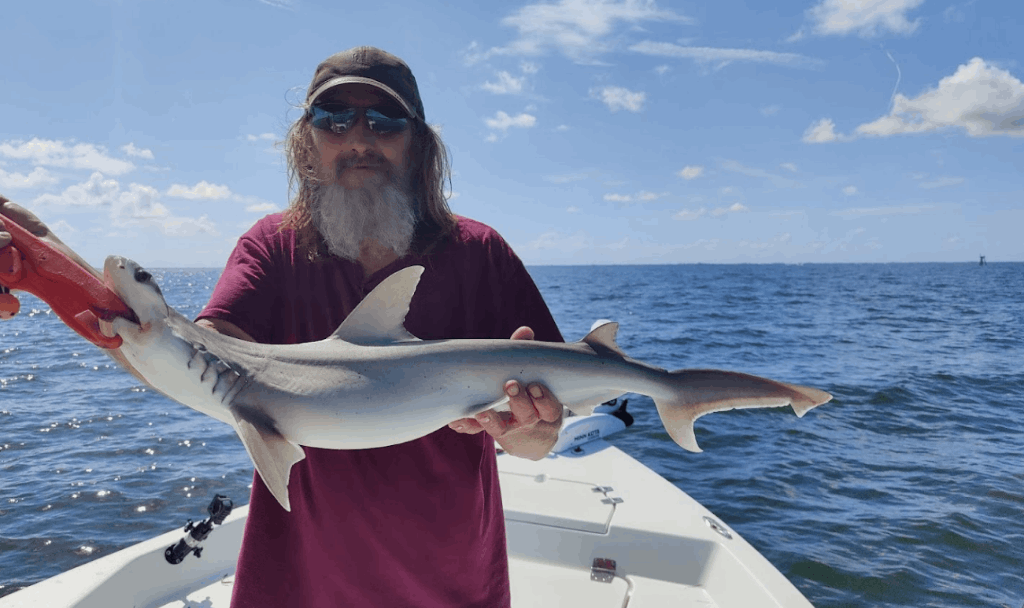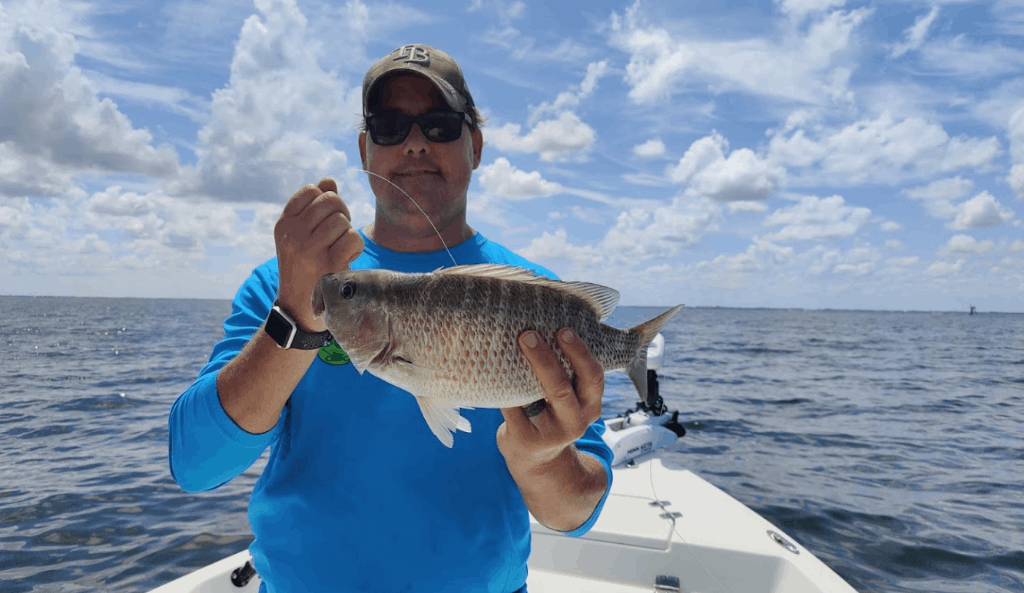 Today's fishing was poor, but that wasn't because we didn't try! Captain Brian worked hard, and we had a great time on our vacation. Sometimes the fish simply do not bite! That's how it works. We still had a terrific time and will return! Thank you very much, Captain Brian!!
no more
Fishing with Captain Brian was the highlight of our trip! We caught a variety of fish species, including a shark! He was extremely knowledgeable and a ton of fun. If you live in the area or are just visiting, this fishing trip is a must!
no more
A fantastic experience for the entire family! Captain Brian was very patient with our three children, who were new to fishing. Extremely nice instructor who described everything in a way that everyone could comprehend. We even went through how to clean the fish after the excursion, and we had a delicious dinner of flounder and mackerel that night! We highly suggest this adventure.
no more
BS
Brian Szelagowski
March 28, 2022
Great captain! Awesome experience! Recommend for all! Came form WI. great time!!
no more
BM
Brad Morgan
March 23, 2022
Great people to do business with! I'd recommend them for fishing charters year round!
no more
My wife and son and I had a terrific day fishing on the water. He was only in town for a few days, so catching some excellent sheephead was a bonus. Even with a front bringing considerable wind, Captain Brian Lemelin knew all the best spots.
no more
JB
Jami Bryan
December 21, 2021
We had the best experience! Brian is very hands on and truly makes your experience enjoyable!!! I would recommend him over and over again.
no more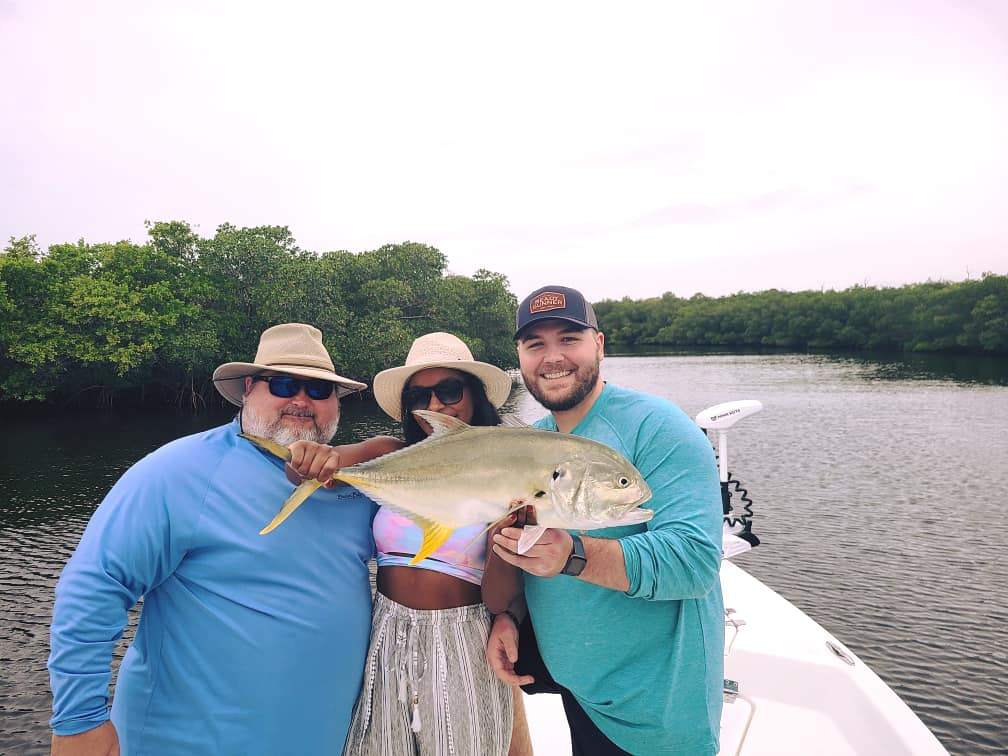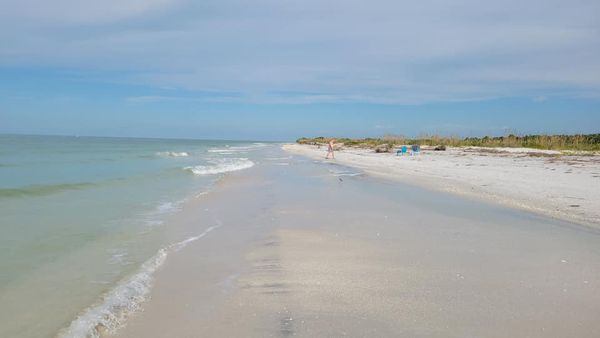 GB
Greg Burnham
October 3, 2021
Huge shout out to CAPT Brian and Junior CAPT Carl for volunteering their time and boat for yesterday's third annual Vetslam fishing tournament. They put us on fish and provided a great five hours of fishing. Will be booking again in the near future.
Read More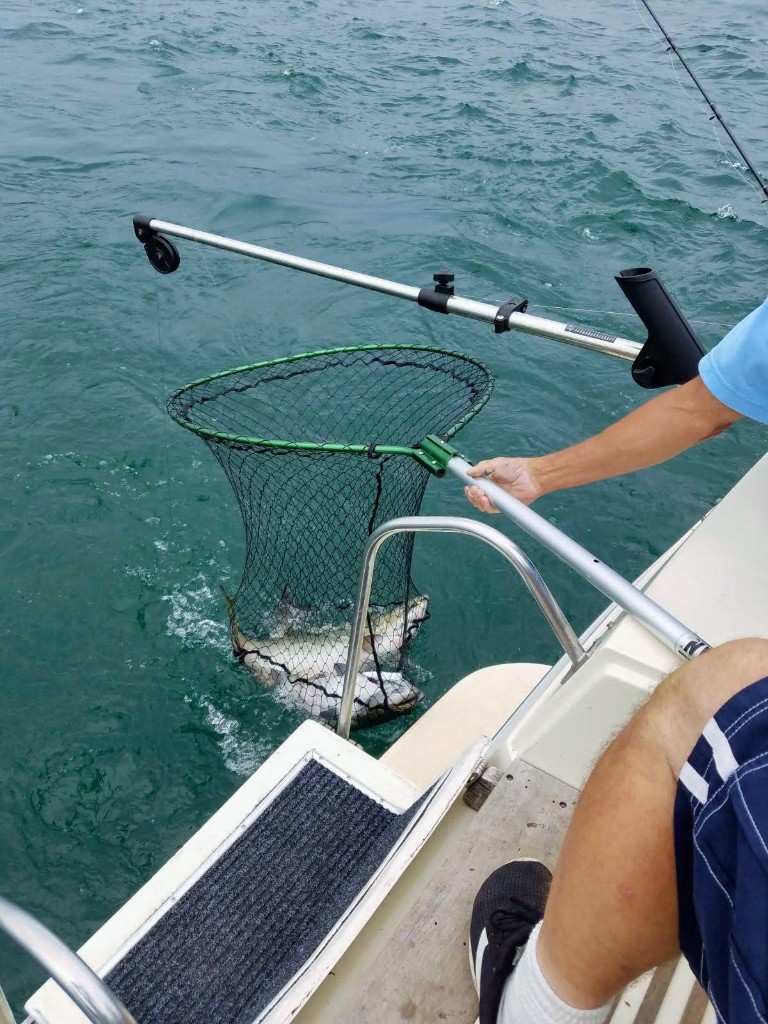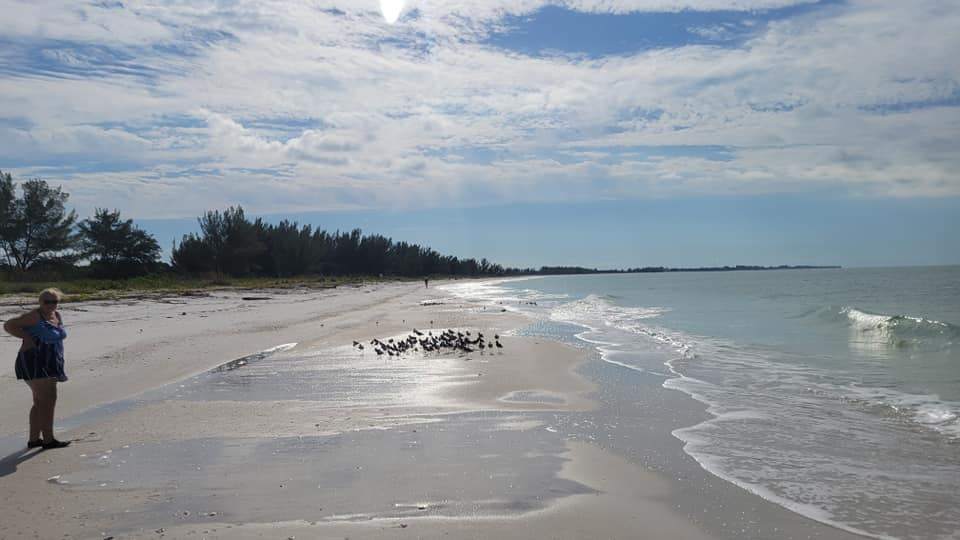 JA
Jim Andrews
August 1, 2021
Had the honor of meeting Captain Brian. Great guy and great boat captain. I will not use any other fishing charter while in Tampa. Highly recommend!
no more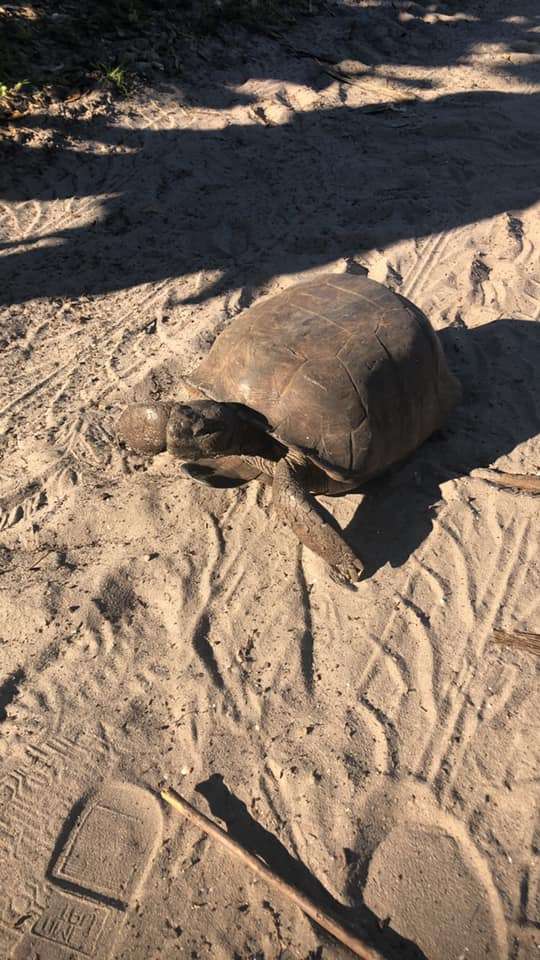 Top Tampa Bay Fishing Charter
Optimus Fishing Charters Customer Reviews are provided by our guests. We focus on providing our Tampa Fishing Charter guests the very best experience. Our Fishing reviews are from trips in Gulf of Mexico, Tampa Bay, Ruskin, St. Petersburg, St. Pete Beach, Clearwater, Apollo Beach, Bradenton, Skyway Fishing Pier, Skyway Bridge, Manatee River, Terra Ceia Bay, Fort De Soto, Old Tampa Bay.